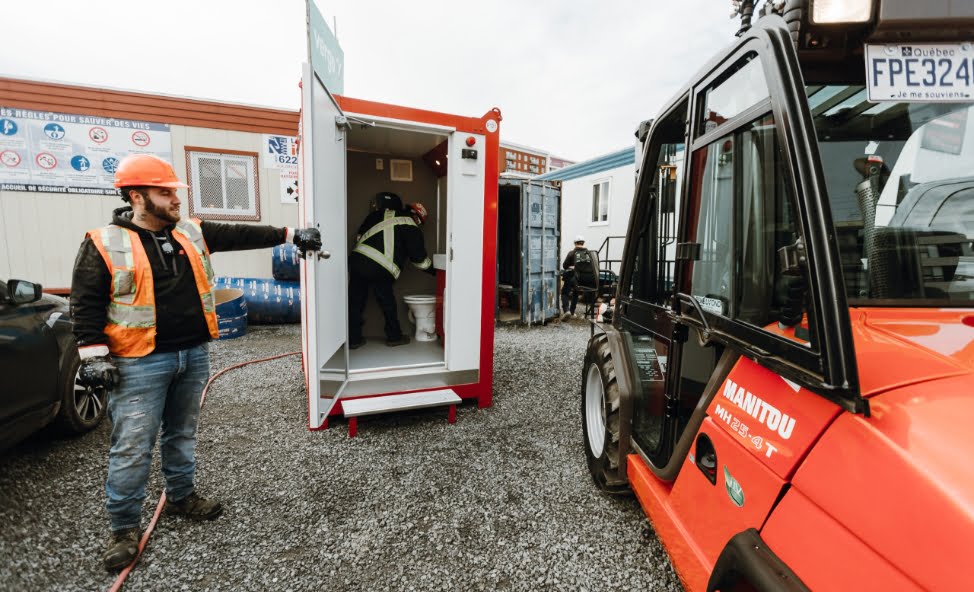 Sanitary block rental and services
To service all your needs
Our sanitary blocks offer an ideal solution for your construction sites and events. We have a wide variety of equipment to meet your needs and budget. Choose the frequency of maintenance and we guarantee a professional service.
Single sanitary block rental
Offer more comfort to your employees
Our Prosan sanitary block models offer you complete privacy with all the elements for unique comfort. The Prosan offers you the possibility to place the units in various locations on the same site and to adjust the number of units according to your needs. Sanivac takes care of renting the unit and doing the maintenance, you only have to provide the electricity and the location. Maintenance is done at least once a week or as needed. We fill the tank with clean water, drain the waste water, clean the unit and refill the sanitary supplies.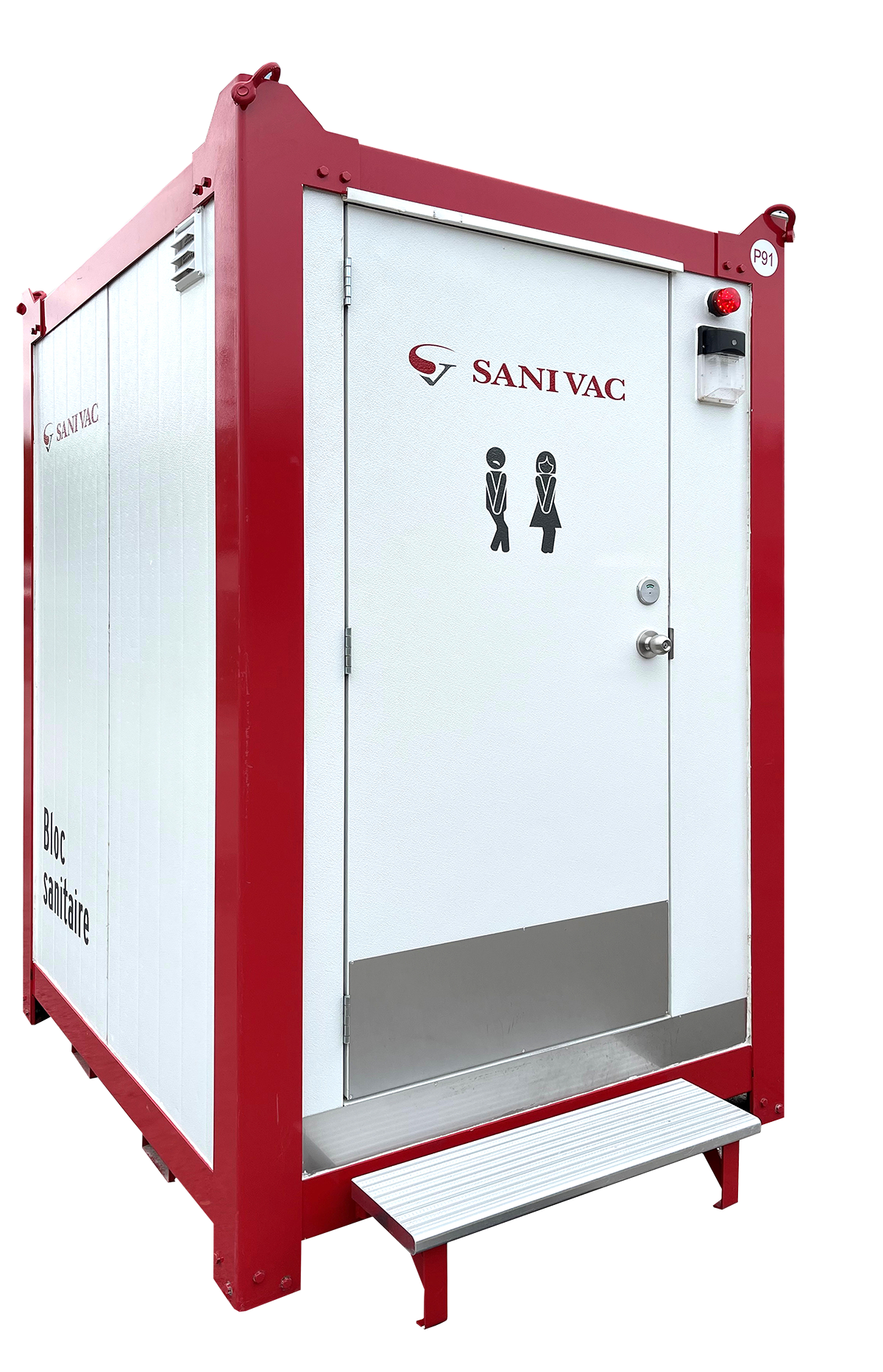 Sanitary trailers rental for events
Our 8'x16′ or 8'x20′ models are available for events only. Short term or long term rentals available.
Already have your portable toilets and sanitary blocks ?
Maintenance service also available!
Depending on the frequency established at the time of rental, our team will visit your location for the maintenance of your portable toilets and restroom trailers, which includes complete washing inside and out, restocking toilet paper and brown paper, filling soap, etc.
A truck specifically designed to facilitate access to your sanitary blocks will empty the tanks at the scheduled frequency. Our trucks have an impressive load capacity to complete the job promptly and the disposal of the wastewater will be carried out in a MELCC approved facility.
Our new and well-kept trucks are on the road 24 hours a day to supply fresh water to all those sanitary blocks that cannot be connected to running water. For complete peace of mind, Sanivac is your number one resource, no matter how much water you need.
Multiple sanitary block rental and services
Sanivac accredited partner Atco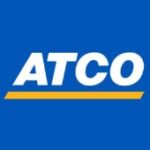 Need a larger sanitary block for your construction site? Sanivac is an accredited partner of Atco.
Do you have your own sanitary unit or one rented from a third party? Sanivac can take care of the complete service of the unit.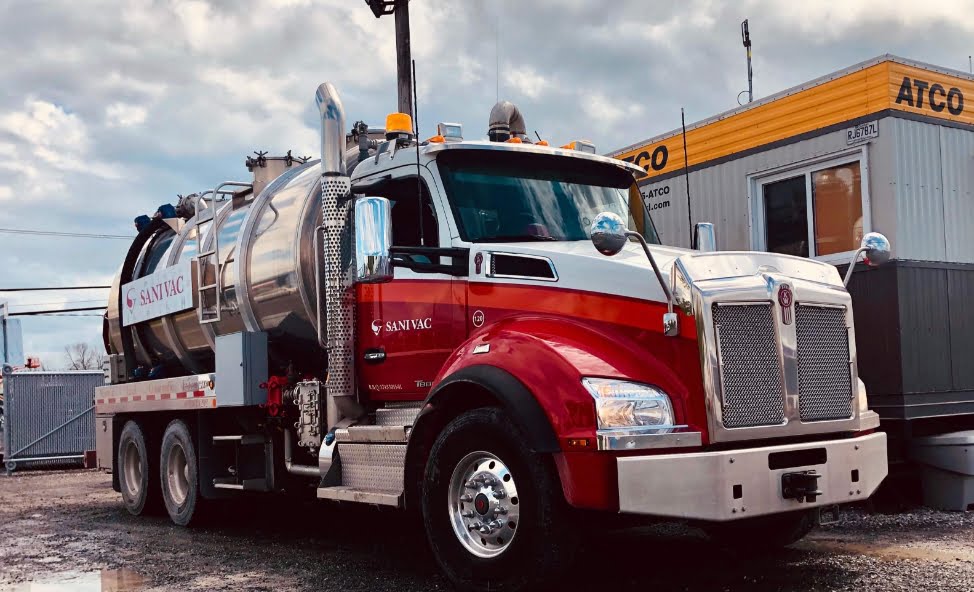 Services that might also interest you