We have custom equipment for all your work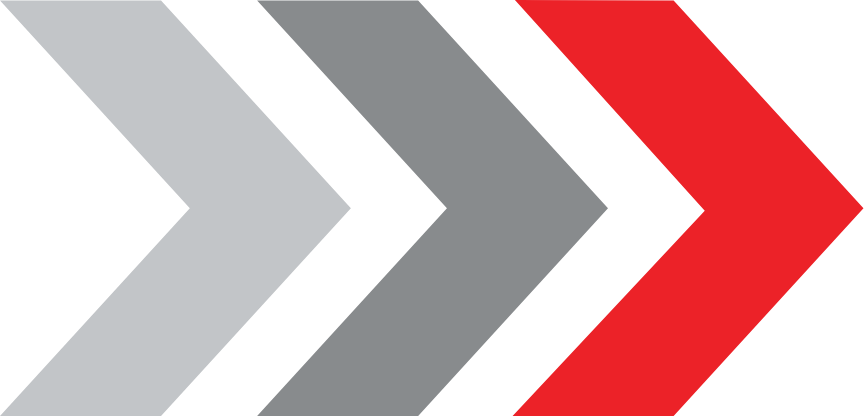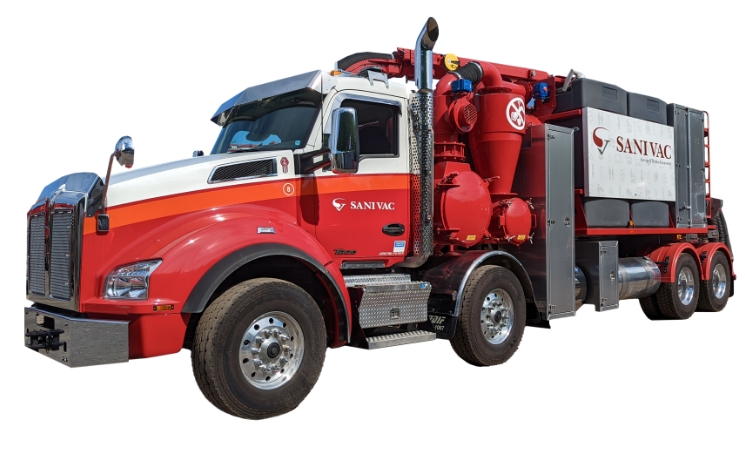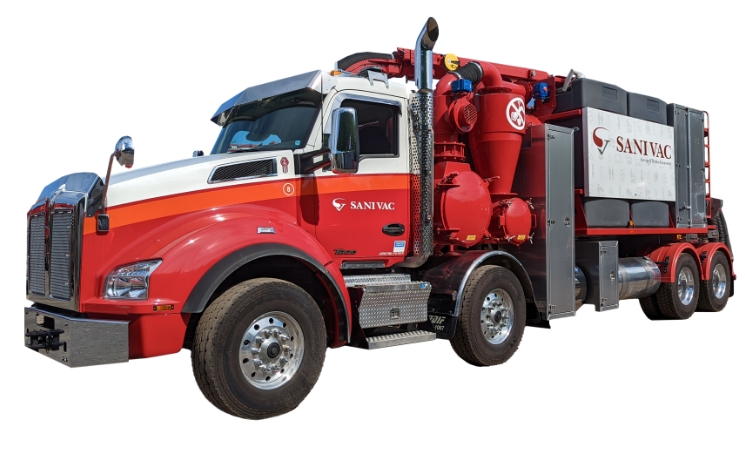 THE LARGEST FLEET OF HYDROVAC TRUCKS IN QUEBEC
Our fleet of hydrovac trucks custom made by our team to meet the highest performance standards and one of the best pumping capacities on the market. Our hydro excavation trucks have a pumping capacity of up to 6400 CFM and are operated by 2 qualified and experienced CCQ workers. Sanivac offers you a service that meets your expectations and complies with the strictest construction site and pipeline safety regulations.
Our hydro-excavation trucks
Type of truck

Year

Water tank
(gallons)
Debris Tank
(gallons)

CFM

Mercury

PSI

Burner
(BTU)
Max boom
extension

KenworthT-880

2019 to 2022

1500 to 3000

2000 to 3000

3800 to 4600

-28

2600 to 6000

420 000 to 690 000

21 to 26 feet
HYDRO EXCAVATION & PNEUMATIC EXCAVATION
Hydro excavation is an excavation technique using pressurized water combined with a vacuum system. This allows the soil to be liquefied with great precision and then sucked into the tank of the vacuum truck. Ideal for quick access to underground facilities and urban infrastructure without danger. Unlike traditional excavation, hydro excavation allows you to work with great precision in a restricted place or with little access.
Pneumatic excavation is an excavation technique that uses pressurized air combined with a vacuum system. The soil is decomposed with great precision and then sucked into the tank of the truck. This technique makes it possible to avoid the contact of water with the ground and allows the reuse of the ground during the works.
AN EXPERIENCED TEAM EVEN IN THE MOST DIFFICULT CONDITIONS
A large quantity of trucks, an accessible team and exceptional service! This is what sets us apart in the field of hydro excavation. We have modern trucks, custom made equipment and skilled workers, in the quantity needed, to meet all your needs. Our trucks are adapted to work despite the intensity of winter climate, we can heat water from hydrovac burners to de-ice the ground and work in any condition. At all time, our teams are made up with at least two CCQ manoeuvres: 1 driver-operator and 1 assistant-operator. Which makes us the most qualified choice on the market!
Unable to dispose of the collected sludge directly from your site?

Sanivac takes care of disposing it for you. We have a transshipment installation accredited by the Ministry of Environment here at Sanivac. This allows us to be much more efficient and reduces transport time.

Services that may also interest you