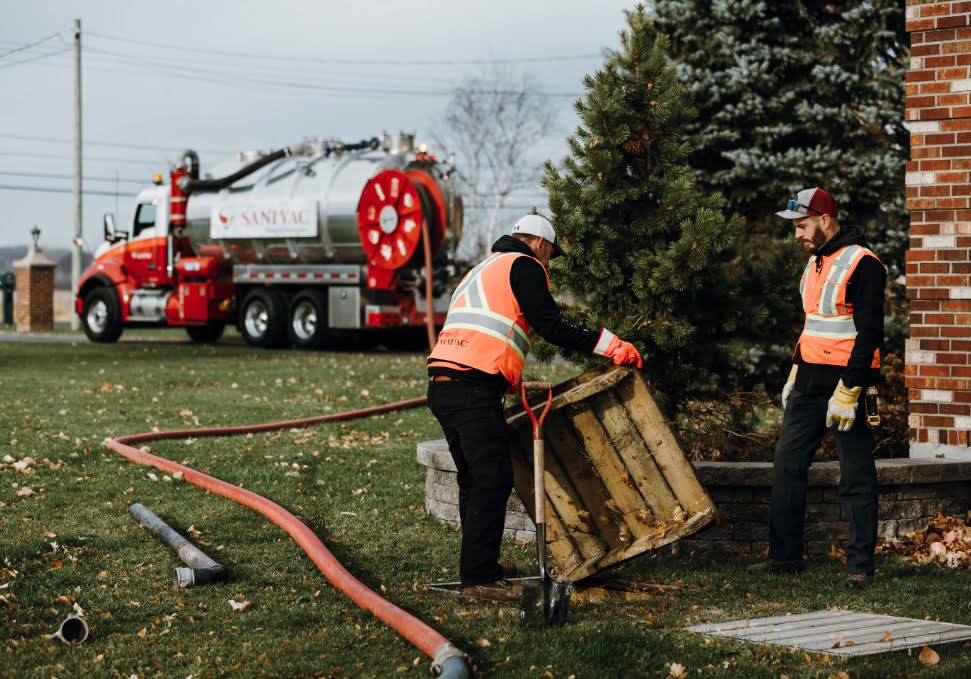 To respect the environment
A house that cannot be connected to a public sewer system must have a septic tank to collect domestic wastewater. The septic tank reduces solid and organic matter trough settling and anaerobic processes. The first compartment allows the settling and accumulates deposits and scum, only the liquid moves to the second compartment where it continues its settling before going to the septic drain field.
You must empty your septic tank at least once every two years in order to comply with the Regulation respecting wastewater disposal systems for isolated dwellings Q-2, r.22.
We are committed to providing you with the best service, be it through our skilled workers, our neat trucks and our performing equipment. We aim to provide the most professional service, completed in 15 minutes. This is made possible by our team, consisting mainly of experienced people. We train our new employees through apprenticeship to guarantee our expertise in this field. Our service includes an inspection to ensure that everything is working properly and we provide you with a written recommendations on how to maintain the condition of your septic tank.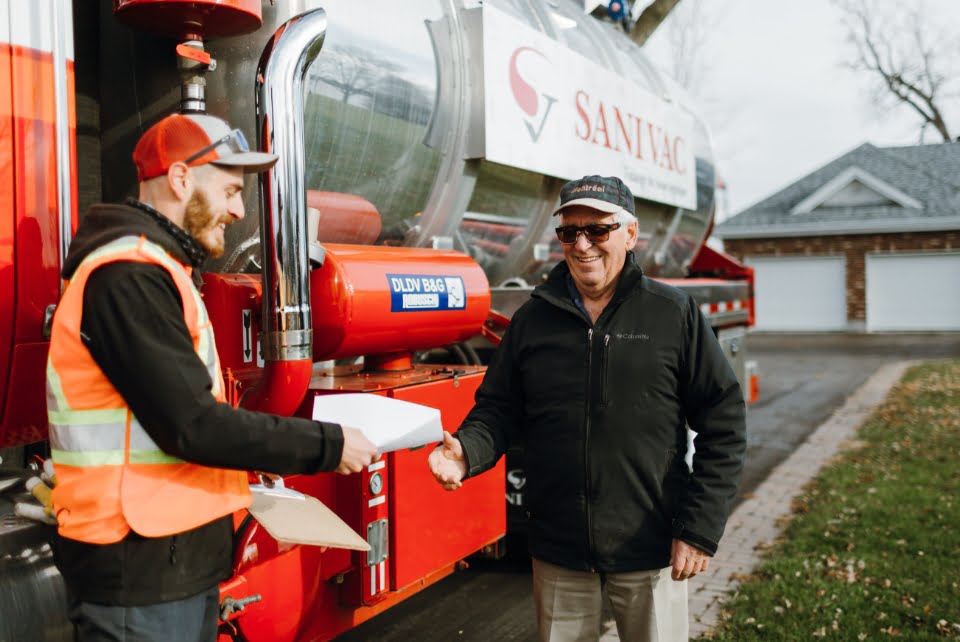 Your septic tank needs servicing?
Have questions about septic tank cleaning?
Tips on How to Care for your Septic System
Tips for proper septic tank maintenance :
Tips before winter sets in :