LABOURER / ASSISTANT OPERATOR
100 Huot Street, Notre-Dame-de-l'Ile-Perrot, QC, J7V 7Z8
Ouvert pour banque de C.V.
Sanivac est toujours à la recherche des meilleurs candidats pour rejoindre notre équipe. Alors, n'hésite pas à nous envoyer ton C.V. même si le poste n'est pas disponible.
Qui sait? Peut-être qu'on aura le coup de foudre l'un pour l'autre!
Nous conserverons ta candidature dans notre banque de C.V. et nous te contacterons dès qu'il y aura une ouverture pour le poste que tu souhaites.
Seras-tu le prochain à rejoindre la grande famille Sanivac ?
Assist the driver in the operation of the truck's equipment and the execution of the work (vacuum truck, super-vacuum, hydro-excavator, hydro-combined, etc.)
Participate in the daily maintenance of trucks and equipment
Open lids
Transport and handle pumping hoses
Work in a safe manner at all times
All other tasks required by the supervisor.
The challenges we have for you:
CCQ Labourer's card, an asset
Valid class 5 driver's license
Ability to lift approximately 50 pounds several times a day
Sense of observation, communication, initiative, team spirit
Bilingualism, ASP construction card and confined space courses, an asset
Hard worker, good physical condition and willingness to work outdoors
What we have to offer you:
Free in-house course available to obtain a class 1 or 3 (heavy truck) driver's license after 3 months on the job

Clothing and personal protective equipment (PPE) provided

Time and a half after 40 hours of work

Payroll deposited weekly.

Full group insurance paid at 50% by the employer

Paid developmental training

Employee and family assistance program

Access to a doctor and various health professionals at all times (telemedicine)

Personal days off

Group RRSP

Young and dynamic work environment

Numerous organized social activities
Full time, 40h / week minimum.
Shift: Day shift.
Work schedule : Monday to Friday. 40-50h / week
Job status : Full time, Permanent
Salary : To be discussed during the interview. Depending on experience.
Workplace : Sanivac's head office located at 100 Huot Street, Notre-Dame-de-l'Ile-Perrot, QC, J7V 7Z8
Starting date: As soon as possible
To apply :
On indeed
By sending your resume to emplois@sanivac.ca
To contact the human resources department :
514 453-2279

emplois@sanivac.ca
Only selected candidates will be contacted.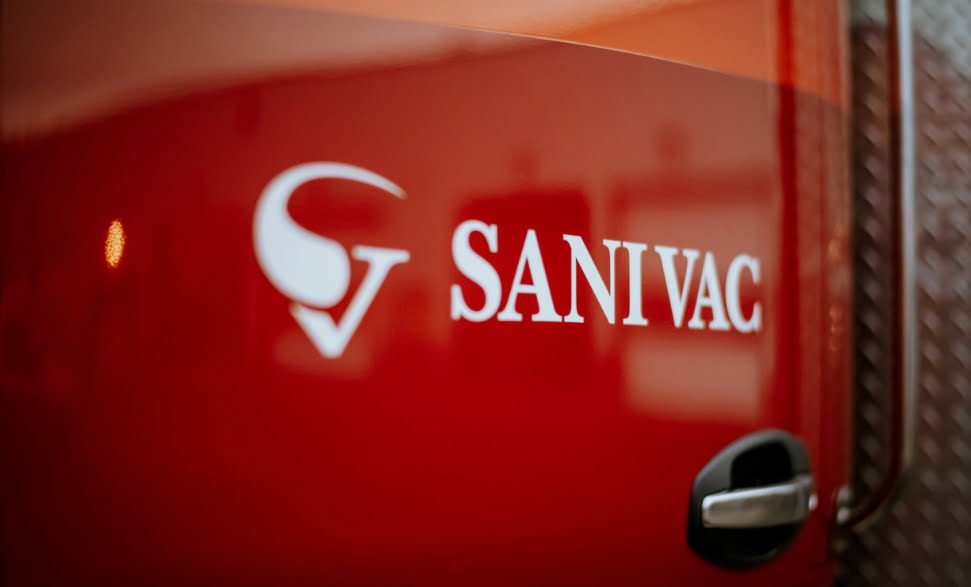 A leader for 61 years in the field of sewer cleaning, pumping of all kinds, portable toilet rentals, septic tank emptying and grease traps, Sanivac has made its mark in Quebec with a vision oriented towards both its customers and employees. We are a family business in Notre-Dame-de-l'Ile-Perrot with 230 employees in full growth whose mission is to offer the best quality products and services, to enrich the customer experience and to have a positive impact on people's lives at work. Be part of a dynamic team in a current, hands-on, empowering and meaningful field.